Our comprehensive cryptocurrency tax reporting is built based on the expertise of years of
experience and feedback from pioneering work in the world of accounting for
Blockchain assets and Cryptocurrencies.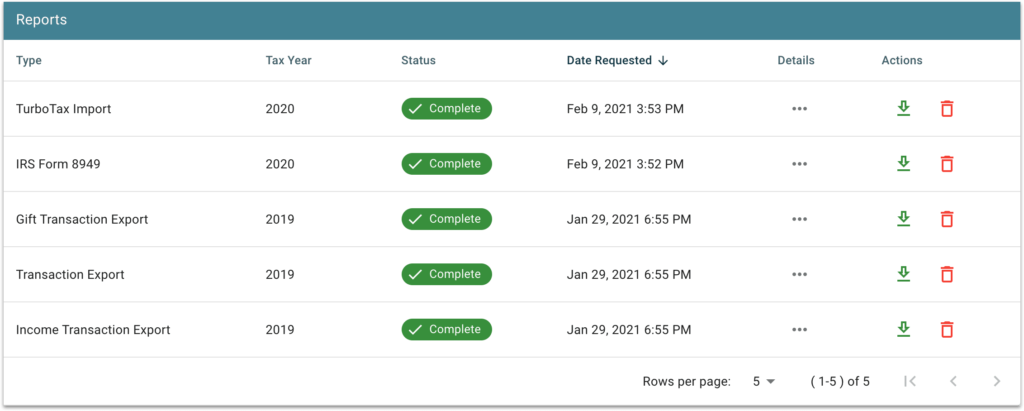 Crypto Tax reporting ready for filing and record keeping
Transaction Matching & Fee Accounting
Our industry exclusive capability allows you to automatically trace when holdings move between crypto wallets and exchanges and track the cost basis and also accounts for fees which ensures your returns are accurate.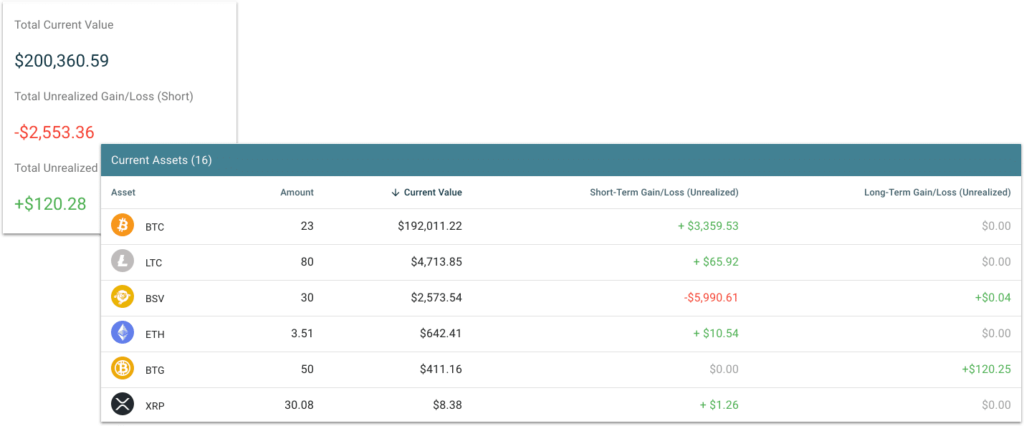 Current Tax Year Planning allows you to monitor your crypto activity during the year and provides you with your tax exposure based on asset holdings and disposals. 
Simple Pricing, Advanced Capabilities​
Our tax year plan gives you the ability to generate multiple tax and transaction documents for added exchanges and wallets.
*Determining your approximate tax liability is FREE. No credit card required. Costs for your final report may vary based on the number of wallets and exchanges involved.