Finding the best crypto tax software for your use case can be a confusing journey – from too many consumer-grade solutions to "professional" tools that say they'll integrate with your existing systems, only to fail when you pay up. Luckily, if you've found yourself on this page, you're at the end of your search and at the beginning of the next phase in the process, becoming a crypto tax expert!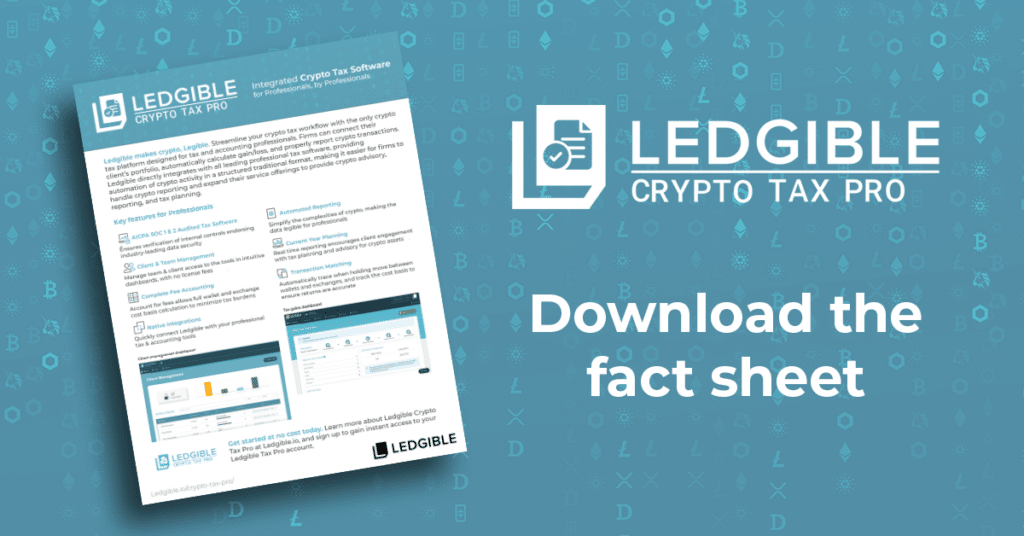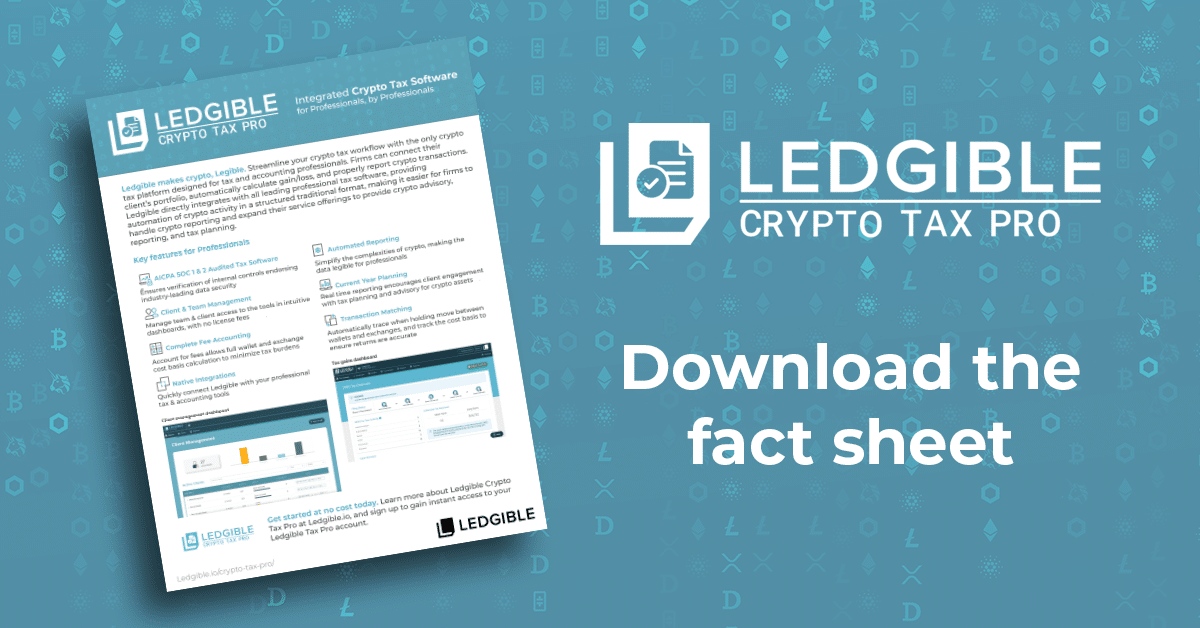 Ledgible Crypto Tax Pro was designed as a professional-first software, meaning that while we do have offerings for DIY tax filers, our systems were built from the ground up to help CPAs, tax professionals, and accountants understand and be able to handle the complex world of cryptocurrency in their existing tax & accounting workflows. Ledgible integrates with all leading professional tax software, meaning that with Ledgible, you'll be set up to handle cryptocurrency for your tax practice in just a few clicks.
Does all this sound too good to be true? Perhaps you are curious about what other functionalities Ledgible offers? If you're looking for a general overview of how Ledgible can help make crypto, legible for you, then download our Crypto Tax Pro one-page fact sheet by simply clicking below.
When you are ready to move forward with testing out and using Ledgible for your tax or accounting practice, our unique billing structure allows professionals to get completely onboarded and integrated into the system. No license fees, no user caps, only pay when you need a report for a client or business. Simple as that. You can get started with Ledgible Crypto Tax Pro here.