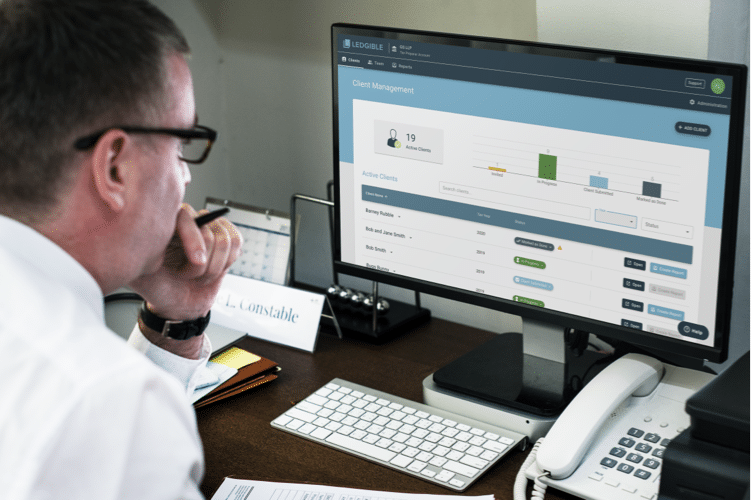 Handle your client's crypto tax with ease
With cryptocurrency becoming evermore popular, Ledgible Tax Pro offers the only solution for professionals to handle their client's crypto data in minutes.
Now that the IRS has moved the question of ownership of  virtual currency on the 1040 to the first page, professionals need to be prepared to retain current clients and attract new business. Tax professionals who aren't prepared are putting existing clients at risk. Ledgible Tax Pro is designed specifically to help professionals navigate these waters and manage their clients confidently and effectively.
Features for Professionals
Work directly with your client to get all their data collected, corrected, and ready to report.
Robust Exchange and Wallet Integrations
Directly integrates with major exchanges and on-chain wallets. 
Provide clients with portfolio monitoring that provides unrealized gain and losses. 
Integrated into your Tax Software
Reporting can be easily imported directly into your 1040 Tax Preparation Systems.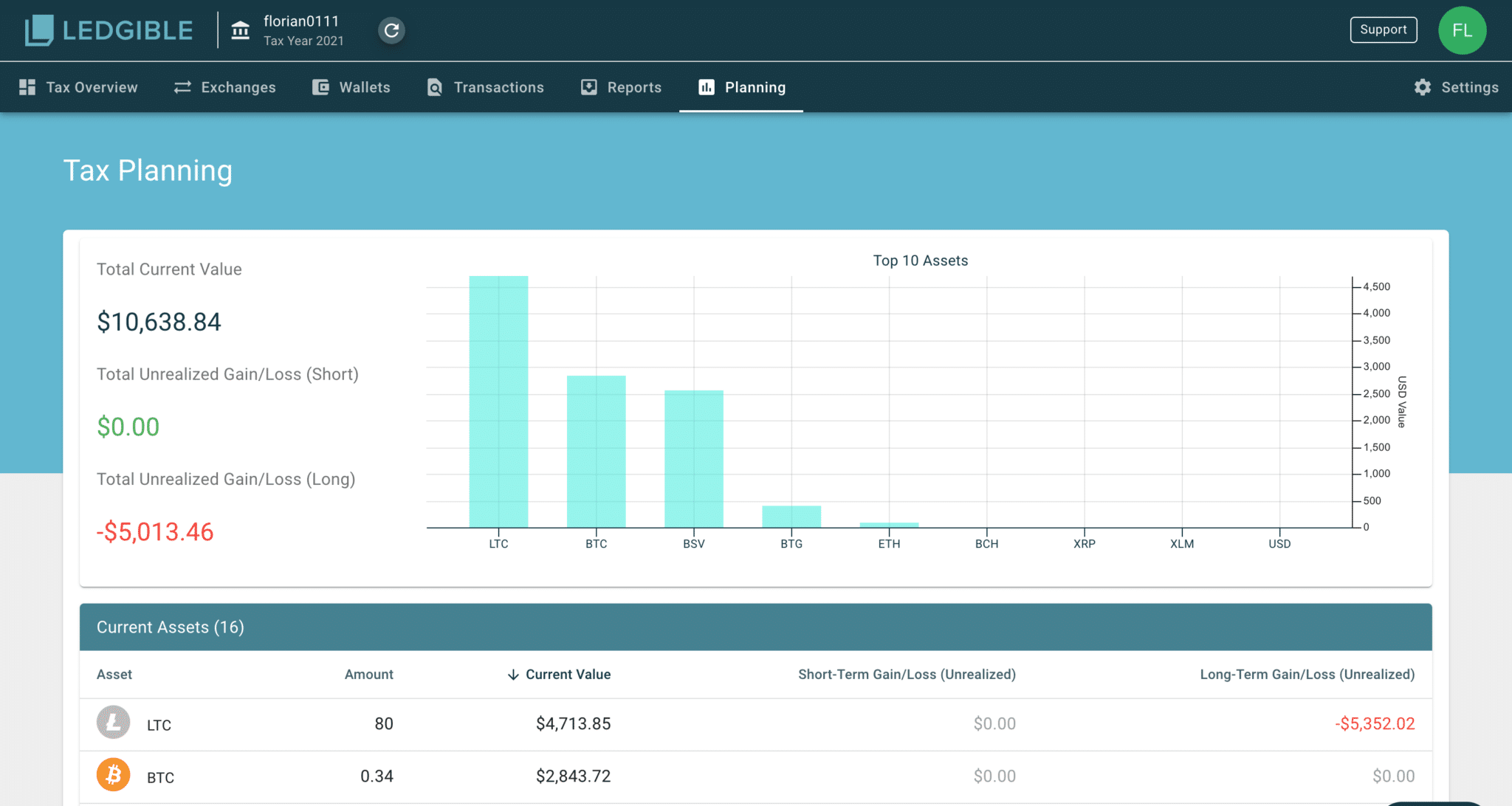 Current Year Tax Planning for Client Advisory Services
Our unique ability to provide current year gains & losses reporting up to the minute allows you to engage your clients with tax planning & advisory services around their crypto assets. 
You and your clients can use the system simultaneously to review transactions or discuss year-end planning strategies.You can help them directly on their behalf as a value added service. 
Our industry exclusive capability allows you to automatically trace when holdings move between crypto wallets and exchanges and track the cost basis the ensure client's returns are accurate. 
Our leading capability to account for fees allows full wallet/exchange cost basis calculation to minimize taxes owed – clearly showing your firms value and expertise to your clients.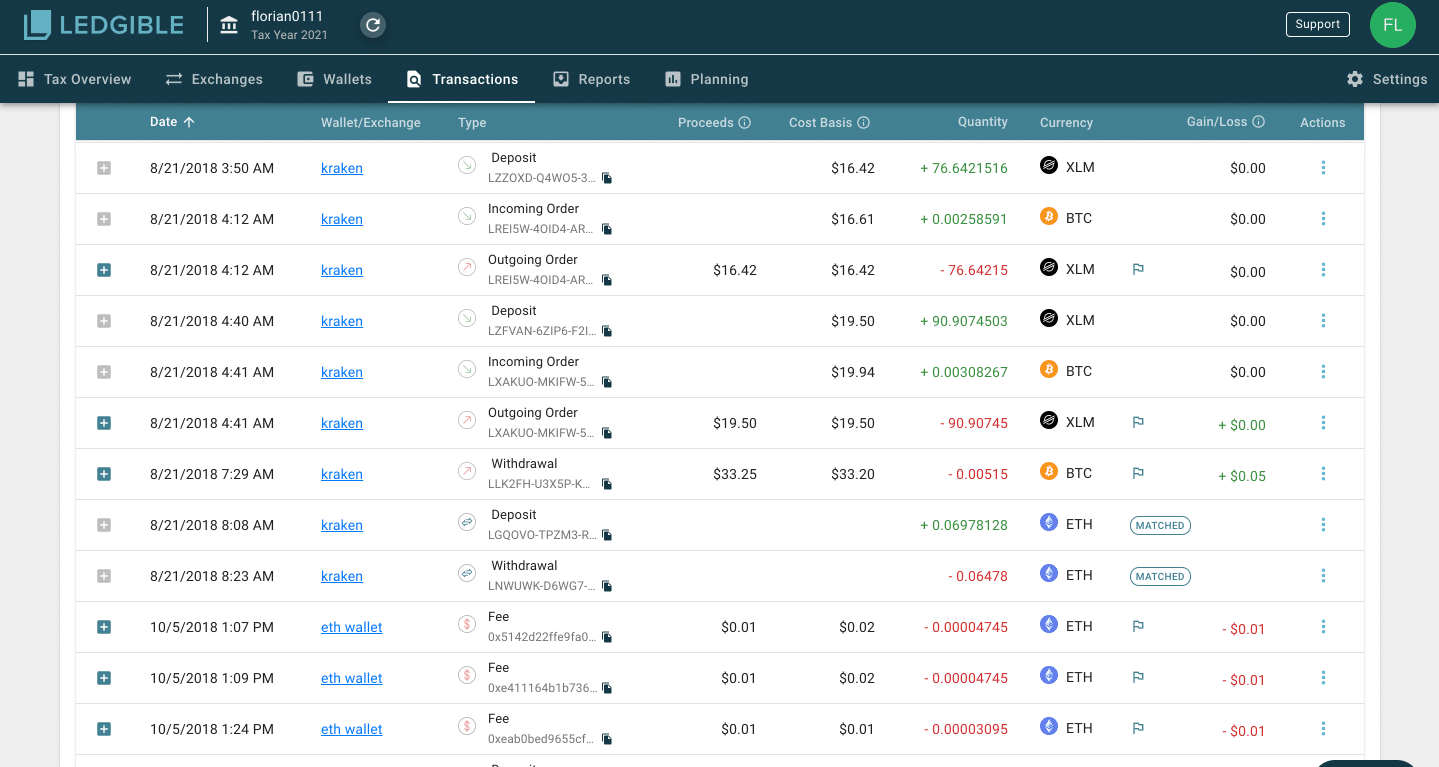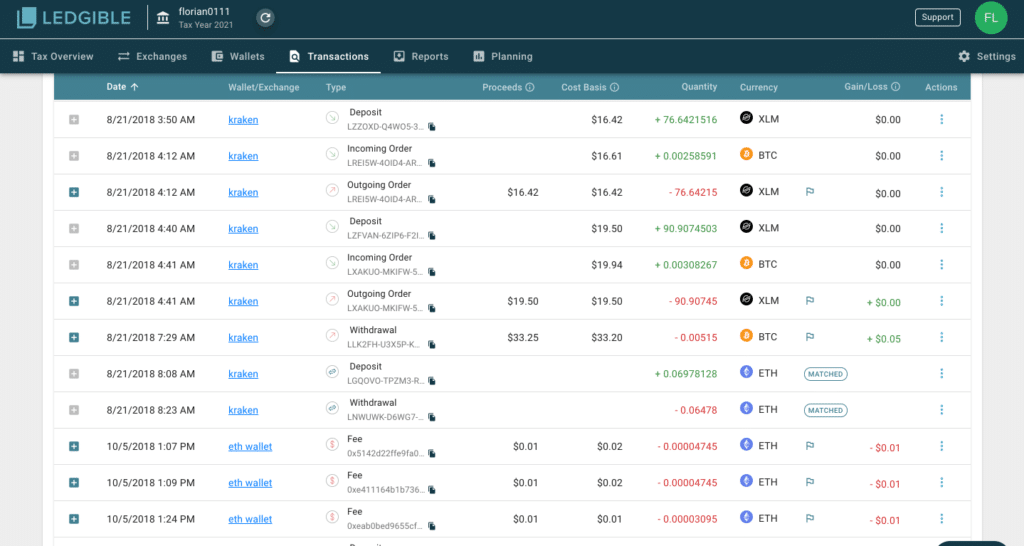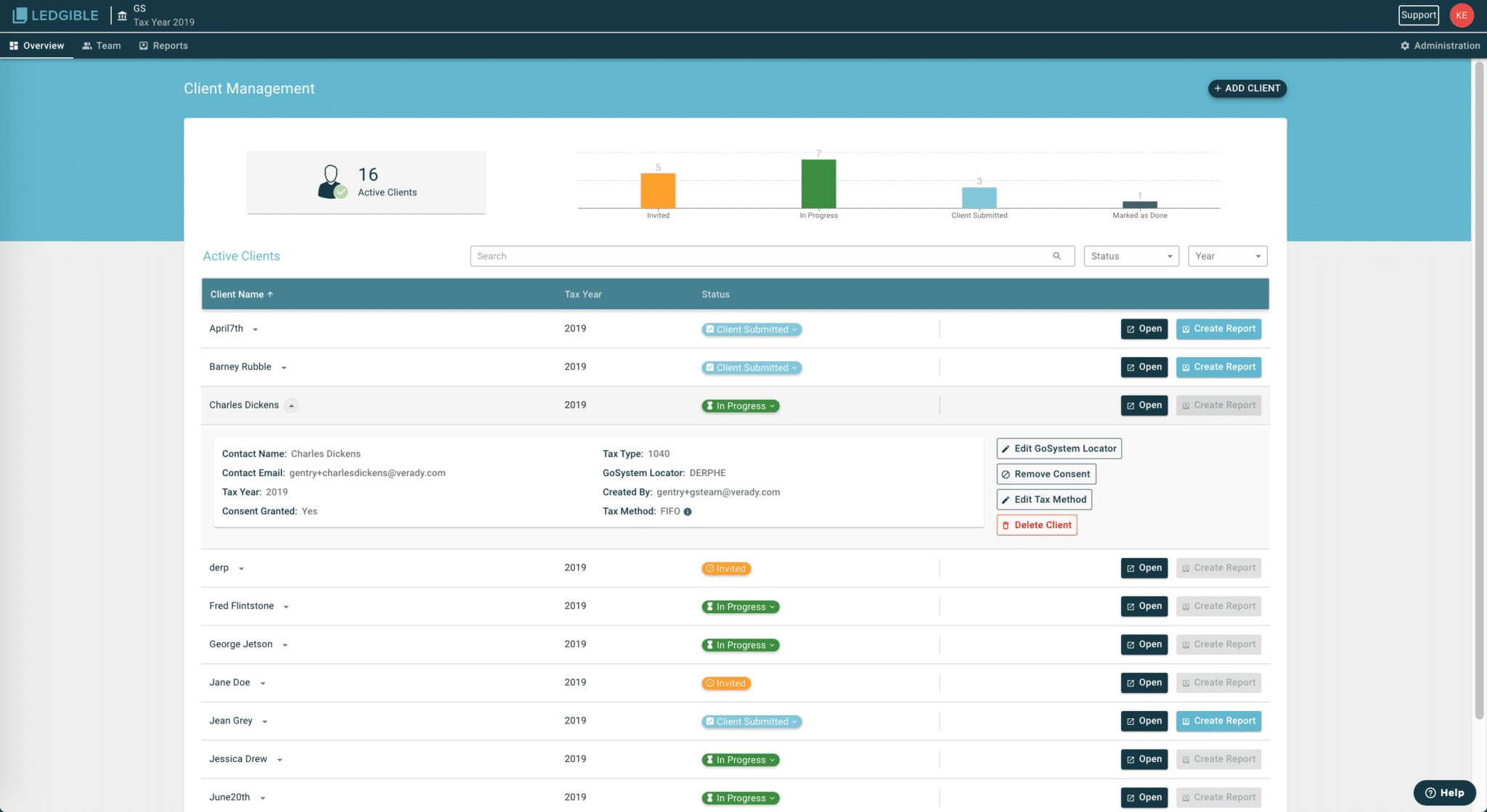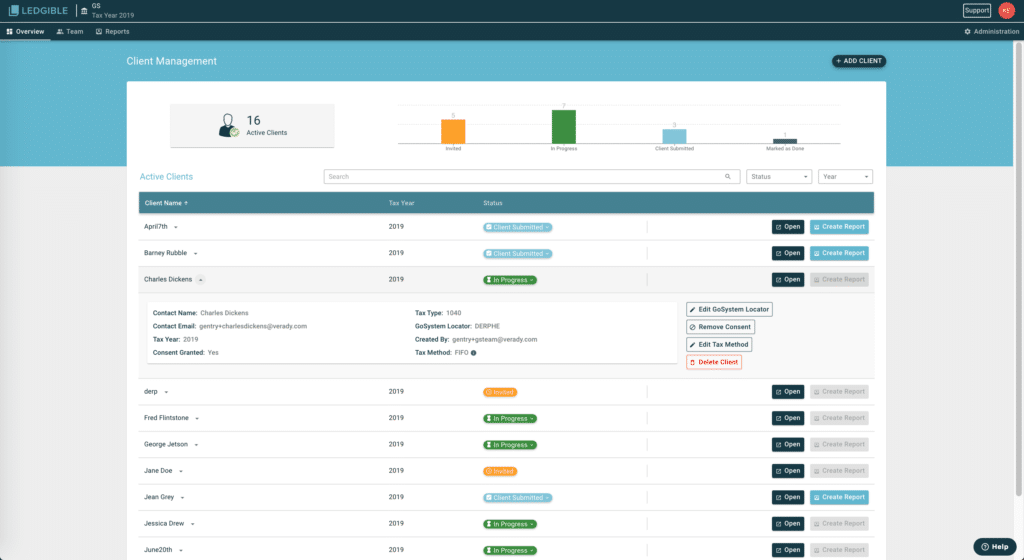 Integrated workflow provides visibility into exactly where each client is in the process. Know who's stuck so you can provide a polite reminder or additional assistance. 
Tax preparation is a team sport with each member of the firm doing their part. Set-up and manage your team or limit access to your firms most confidential client's information. 
Supports Multiple Tax Software
Generate tax reports for clients that can be imported in most of the the major tax preparation software and also transaction reports that can be provided to clients for personal record keeping.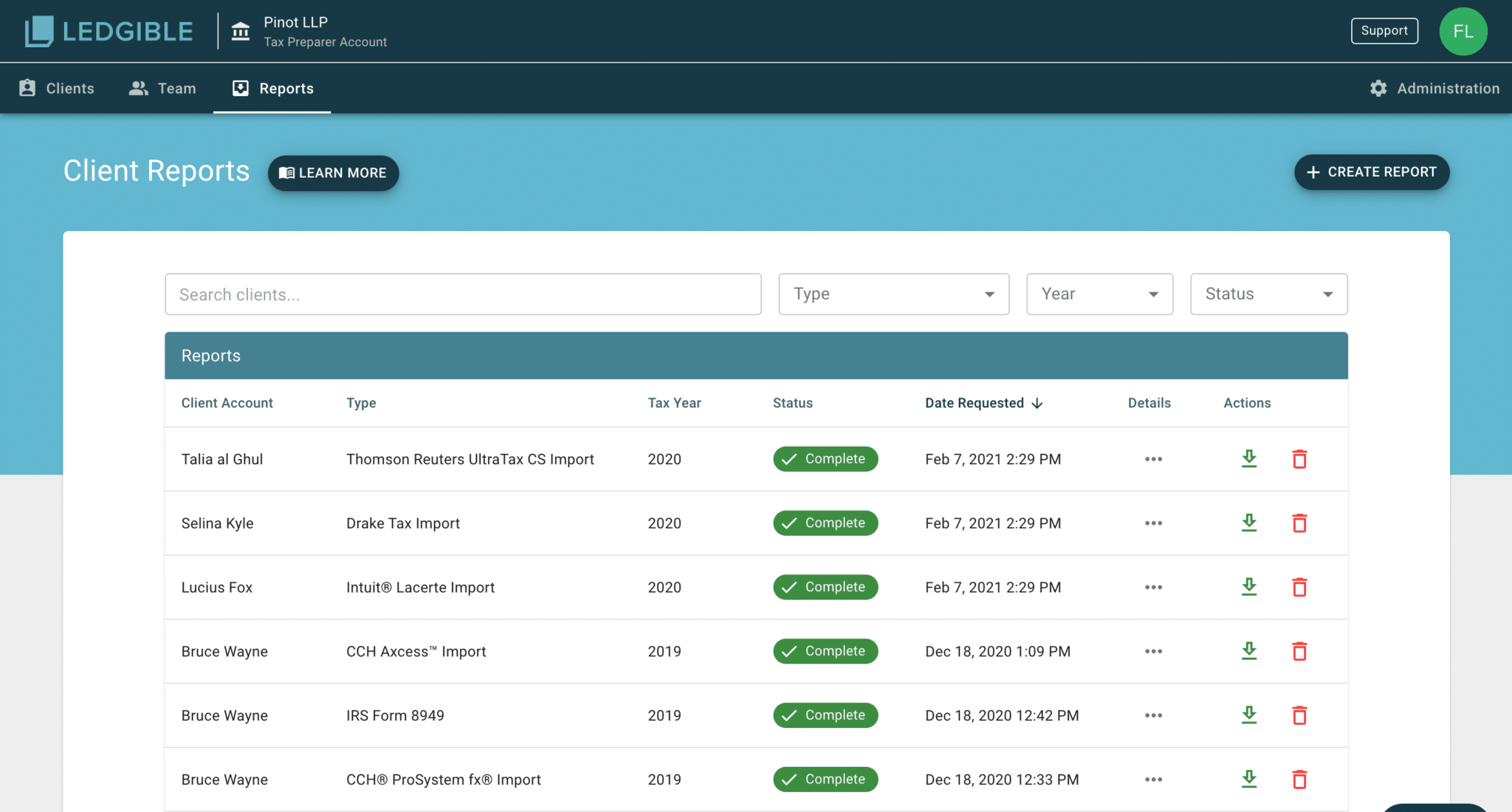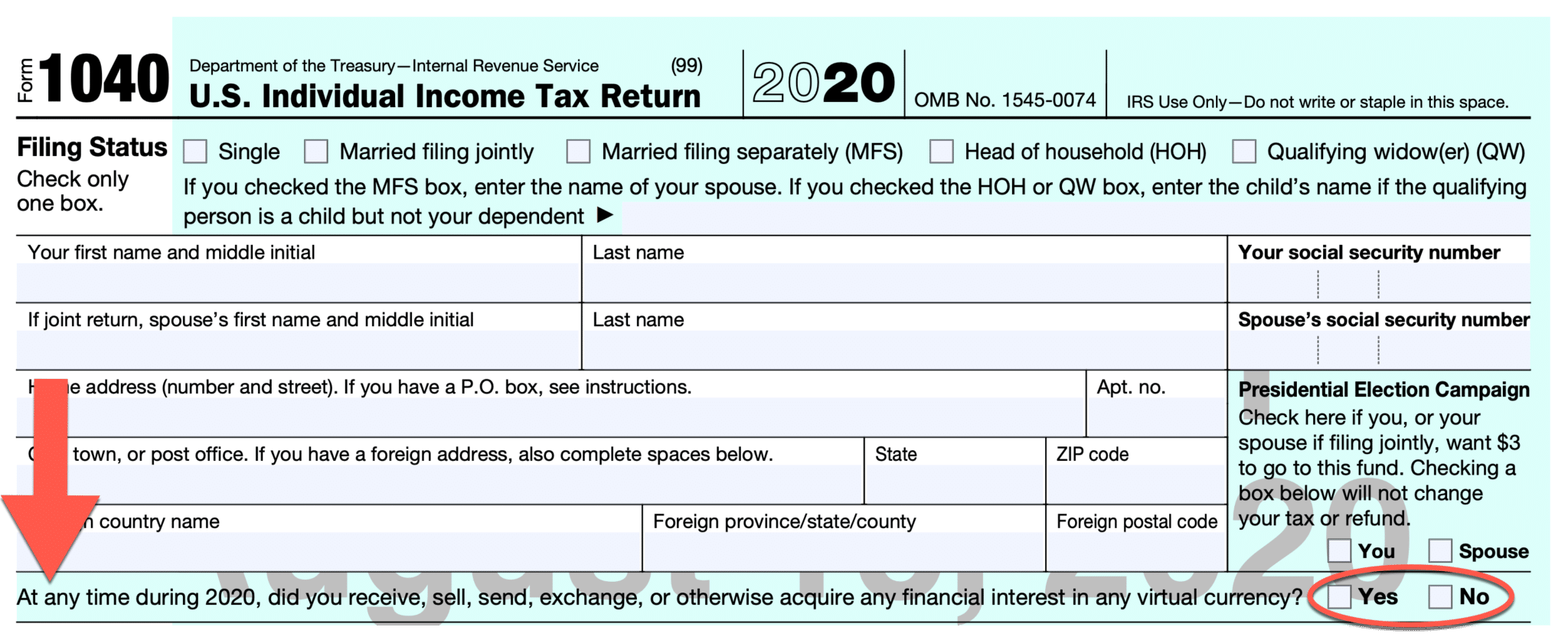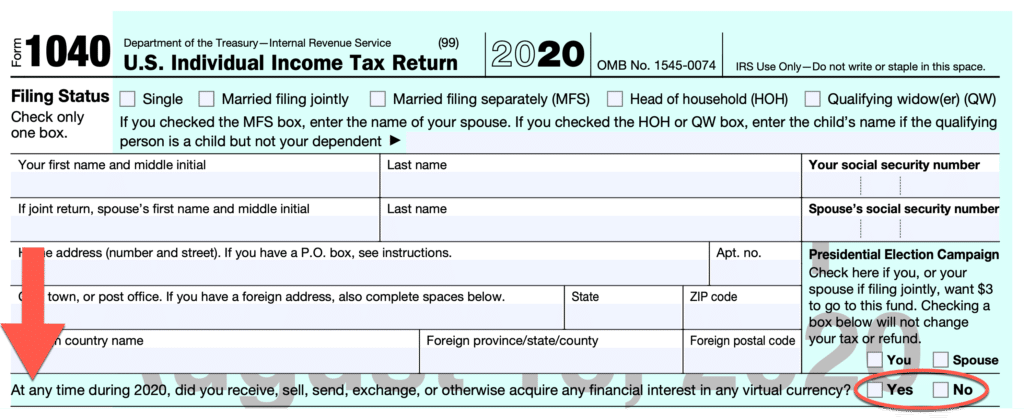 The IRS expects 12 million tax filers will report crypto activity for the 2020 year...
Be ready when your client answers 'Yes' to virtual currency.
Be a leader and open a profitable new market segment for your firm with the rapidly growing crypto industry!
The Ledgible Crypto Partner Program makes it easy for accountants, tax preparers and bookkeepers to handle the complexities of cryptocurrencies in order to retain current clients and gain new clients that currently have or will use crypto.