PRNewswire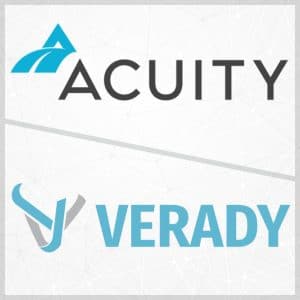 AUSTIN, Texas, Dec. 4, 2017 /PRNewswire/ -- Verady, a blockchain accounting and audit technology company, has announced the launch of VeraNet and its partnership with Acuity, a modern accounting organization based in Atlanta, GA. This newly established relationship was developed to converge cryptocurrency wallet data with traditional accounting tools people need to run their business and gather tax information. With the VeraNet platform, any size company can account for its Bitcoin, Ether, and digital token holdings with confidence, precision, and transparency via a turnkey integration with their existing technology stack.
Recently, Verady has been working alongside Acuity, a Xero XPAC member, to integrate VeraNet using Xero's API, with plans to add API integrations to Quickbooks Online, Netsuite, and Intaact in the coming months. The VeraNet [now Ledgible] platform will allow companies to easily keep track of and account for cryptocurrency or tokens they may be using for their business.
Acuity has started to see more and more clients facing accounting challenges when dealing with cryptocurrency and digital tokens. "Crypto companies preach transparency, but few people know what to do when it comes to accounting. Crypto protocols are so different from legacy bank access and fiat transactions that most accountants are stumped and can't get past the decimal place issues," said Matthew May, COO of Acuity. "We are combining our accounting know-how and Verady's technology acumen to create a simple solution for companies to meet all of their accounting compliance requirements."
"Our platform is a proven solution, for the past four years Verady's solution has assisted a top accounting firm in auditing the financials of a major cryptocurrency company," said Verady CEO Kell Canty. "The VeraNet platform is the next evolution of this technology and will allow non-technical bookkeepers to easily and correctly account for cryptocurrency and tokens."
About Acuity: Acuity is a modern day accounting and finance department that helps build scalable accounting processes for growing businesses. Whether a business needs basic bookkeeping or dedicated CFO services, Acuity's expert team of U.S.-based professionals serve as partners in financial growth, giving business owners the confidence and support needed to scale smarter.
Learn more about accounting and bookkeeping for cryptocurrency here - https://bookkeeping.acuity.co/cryptocurrency/ by Matthew May at Acuity.