Today Verady and Fiserv announced their ground breaking new partnership with Ledgible crypto by Verady.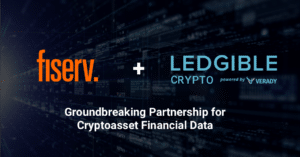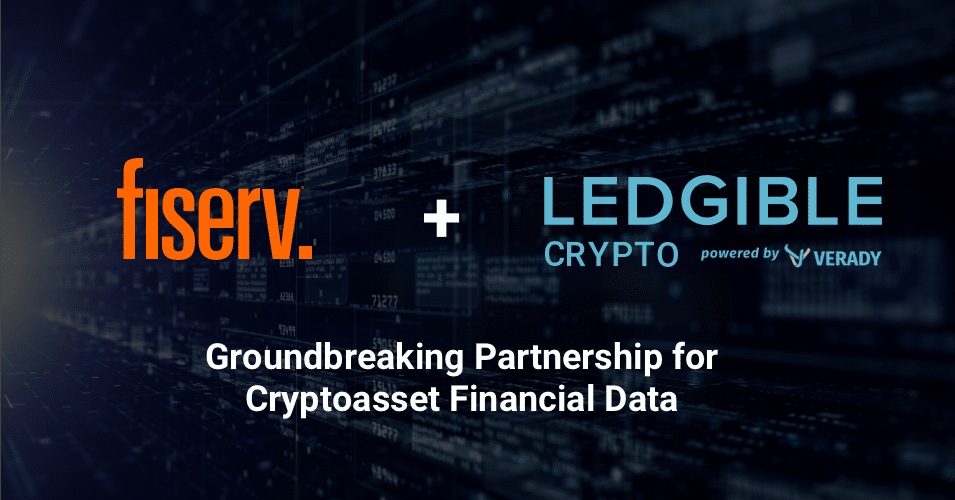 Fiserv, a leading global Fintech provider serving the financial services industry, is driving innovation in payments, processing services, risk and compliance, customer and channel management.
They serve over 1.4 billion financial accounts and have touchpoints with nearly 100% households in America. Fiserv processes 12,000 transactions per second, with their 10,000 financial institution clients, 6 million global merchants, and 100 million global banking users.
In the release, Byron Vielehr, Fiserv's chief digital and data officer said "Crypto assets continue to grow in importance as they make their way into the portfolios of mainstream investors, who need and want to share asset information with their wealth managers, lenders, tax preparers and fintech apps. Now, in addition to the wide array of financial information we already aggregate, including bank account, bill payment and loan information, AllData Aggregation wil provide ongoing visibility into cryptoasset investments, all through the aggregation platform these providers rely upon today"
Verady is the creator of Ledgible Crypto Tax and Accounting software. Ledgible is changing the landscape of cryptocurrency financial reporting and creating the ideal solution for consumer, business, and tax professionals to use. Verady's data layer provides the assured crypto transactions and balances that can be relied upon to deliver the needed financial reporting and services to the rapidly growing crypto ecosystem.
Verady's Co-Founder and CEO Kell Canty said "The integration of our Ledgible platform's crypto asset data capabilities into AllData Aggregation brings a singular solution to the industry. As this emerging asset class continues to rapidly expand in adoption and value, the number of people holding cryptoassets is exploding as well. It is critical to deliver the data consumers, financial advisors, and businesses need to actively manage these investments and report on their performance and tax."
Read the full press release here