Ledgible CEO Kell Canty will be speaking on a panel discussion about digital assets and the future of operations at SIFMA Ops 2022 in May. The panel will be hosted by Ledgible Partner & Institutional Investment leader, John Omahen, from FIS.
The event will be held from May 16-19 at the JW Marriott Desert Ridge, Phoenix. If you are interested in attending the event, you can register here.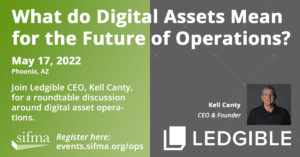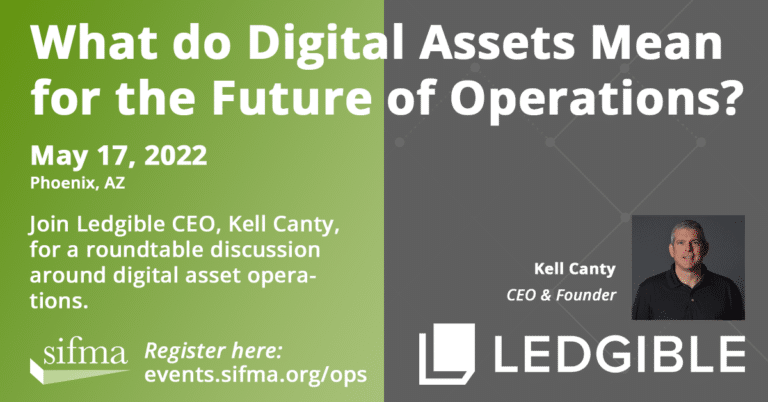 Breakout Session 4: What Do Digital Assets Mean for the Future of Operations?
This discussion investigates the normalization of digital assets; can they be brought up to the same scale as traditional investments?
From atomic, on-chain settlements to tax and regulatory reporting and everything else in between, the challenges are numerous for operational teams that are already running lean. Yet as more and more assets are projected to be settled on a blockchain, overcoming these obstacles, and supporting them at scale is not only critical to supporting crypto currencies, but fundamental to an organization's readiness for the future of financial markets. Our distinguished panel will review some of the specific real-world challenges that need to be overcome and what is being done to evolve operational processes and supporting technology in this fast-evolving space.
Martin Bentsen
Senior Director, Product Management, Tax Information Reporting Suite
FIS
Kell Canty
CEO and Founder
Verady
Kyle Gardner
SVP, Trading and Compliance
FIS