Ledgible was recently awarded a 5 star rating by Benzinga, one of the world's leading finance and cryptocurrency platforms. They have built out an extensive catalog of product and software reviews in the cryptocurrency space, making the announcement of Ledgible being rated top of the crypto tax software pack a significant achievement in the space.
You can see how Ledgible stacks up against some of the reviewed competition here: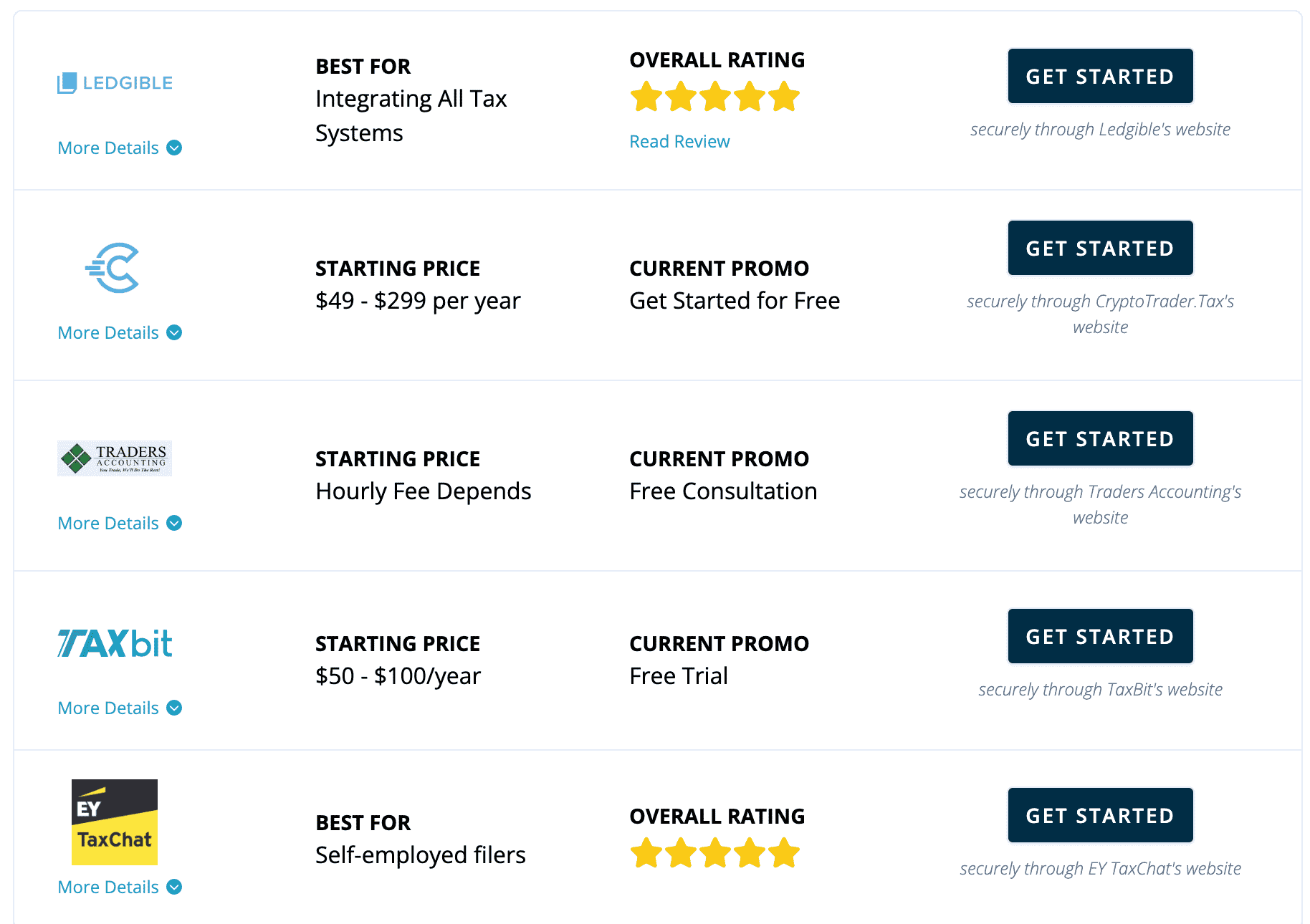 If you'd like to learn more about Ledgible product offerings, you can do so here. You can also read the full review at the link below.
About Ledgible
Ledgible Crypto provides AICPA SOC assured tax reporting and portfolio tracking for crypto assets for professionals, enterprises, and consumers. The Ledgible Crypto Platform is the proven crypto asset solution for professionals with leading accounting firms and major crypto companies globally. Ledgible Crypto Tax Pro is used by thousands of firms to make tax reporting easy for their professionals and clients. For more information, visit ledgible.io.