When we first announced the Algorand partnership back in May, we mentioned that the deep integration between Algorand and our Ledgible platform enables us to provide additional services to the Algorand community to meet their growing needs. Today, we're thrilled to announce that we are offering a special promotion to the entire Algorand community to leverage our Ledgible Tax solution for their individual tax returns.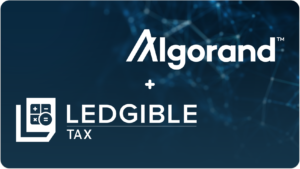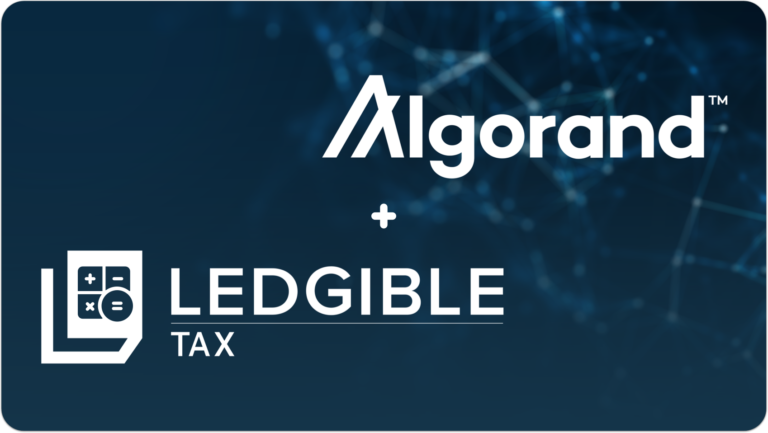 Tax day (July 15th) is just a few weeks away, and as most everyone knows, the IRS has added a question about your cryptocurrency activity in 2019. If you bought, sold, traded, or received crypto last year, now's a good time to find a tool to help you figure out your crypto tax liability and file your return.
Ledgible Tax is the latest extension to the most comprehensive cryptocurrency accounting platform on the market. Designed from the ground up for leading CPA firms managing complex cryptocurrency accounting challenges, Ledgible Tax has been recently released to the public for the first time through our Ledgible Tax Partner Program... enabling consumers to get the same enterprise-grade sophistication for their individual tax returns. Offering a wide spectrum of file outputs to facilitate reporting needs, Ledgible Tax supports popular consumer as well as professional Tax preparation systems in addition to standard IRS forms to handle a wide variety of options.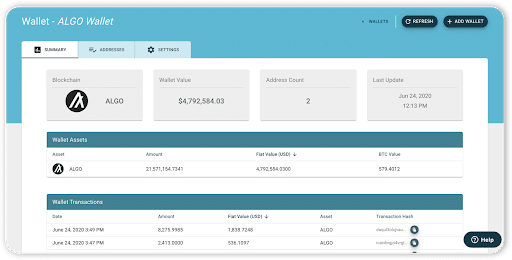 Whether people do their own tax filing or work with a CPA, Ledgible Tax produces the reports they need to account for their crypto activity.
Getting started is as simple as visiting https://tax.fromledgible.com/ and clicking on the "Get Started For Free" button. As the name suggests, it's completely free to input your wallet and exchange information and get a summary report of your 2019 crypto tax liability. For a small fee, you can download the appropriate report to include with your taxes. For those folks who are coming to the platform through a partner program, like Algorand's, they can enter a discount code at checkout to receive a limited, one-time discount.
Ledgible Tax includes many of the same features our customers love from Ledgible Accounting and brings them together for a streamlined interface focused on helping users meet the tax reporting requirements triggered by their crypto activity.
Verady will continue to roll out new promotions as part of its Ledgible Tax Partner Program in the coming days as the July 15th tax filing deadline nears. For more information, please contact us at info@ledgible.io or send us a note through the contact form located at: https://ledgible.io/contact/