This Thursday, August 19th, at 2 PM EST, Verady, Accounting Today, Wolters Kluwer, and Friedman LLP will be hosting their "Leveraging Cryptocurrency to Grow Your Business" joint webinar.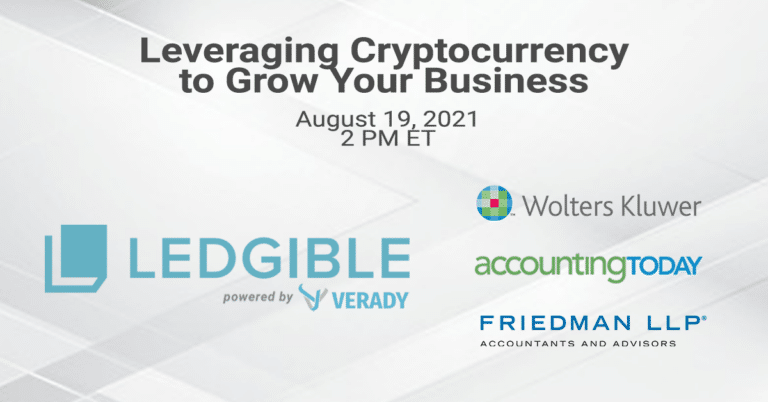 The event will be moderated by Accounting Today's Editor-in-Chief Dan Hood, and the lead speaker will be Verady's CEO and co-founder Kell Canty. The event will also feature Wolters Kluwer Product Manager Rod Lear and Friedman LLP Partner Stephen J. Baum as additional speakers. The Webinar is open for all to attend, all you have to do is fill out the form located here to sign up ahead of time. Also see that link for more details on the webinar.
For more information on the current landscape of crypto taxation head on over to our blog page or click here to give Ledgible Tax a free trial. Our blog features a wide array of articles and news stories related to what's new and important in the cryptocurrency industry as well as accounting, and often tying the two fields together. Ledgible Tax software will provide you with all the tools you need in order to do all of your necessary crypto accounting.
Have a suggestion for how we can help make your Ledgible experience better? Send us a note here.