Acquiring reliable data is one of the most difficult complexities in cryptocurrency reporting and leads to a great deal of frustration for both taxpayers and preparers alike. To tackle this challenge, Thomson Reuters has entered into a collaboration with Verady, a firm that specializes in the accounting and reporting of cryptocurrencies and blockchain assets.


Verady is proud to be collaborating with Thomson Reuters for U.S. Tax & Accounting Firms to bring industry leading Cryptocurrency Tax support to the profession.
Our Ledgible platform is the worldwide leader in the field of tracking, reporting, and accounting of cryptocurrency and blockchain assets. Ledgible allows Investors, tax preparers and financial institutions to perform AICPA SOC assured portfolio tracking and reporting of cryptocurrency activity.
Ledgible has been specifically built to simplify the painful and complex process of consolidating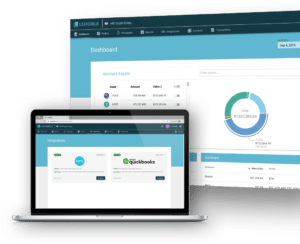 records from exchanges, wallets, blockchains, and other cryptocurrency data sources. Hours spent in spreadsheets matching records and performing reconciliation can be reduced to just a few minutes of setup in Ledgible. With a button click, Ledgible users can create reports ready for GoSystem Tax and UltraTax – both of which consume these reports to streamline preparation and minimize risks with full data auditability.
Read the full announcement at https://blogs.thomsonreuters.com/tax-news/thomson-reuters-launches-virtual-currency-organizer/
Ready to start a Free 30 Day Trial of the leading cryptocurrency accounting solution?  You can get started immediately at https://ledgible.io/accounting/