Finding the best crypto accounting software for your use case can be a confusing journey. Luckily, if you've found yourself on this page, you're at the end of your search and at the beginning of the next phase in the process, becoming a crypto accounting expert!
Ledgible makes crypto, legible. The Ledgible Crypto Enterprise Accounting application was built from the ground up to streamline cryptocurrency and digital asset accounting operations for enterprises and institutions. With Ledgible Accounting, all of your crypto financials are managed in one place, connected to your favorite accounting software.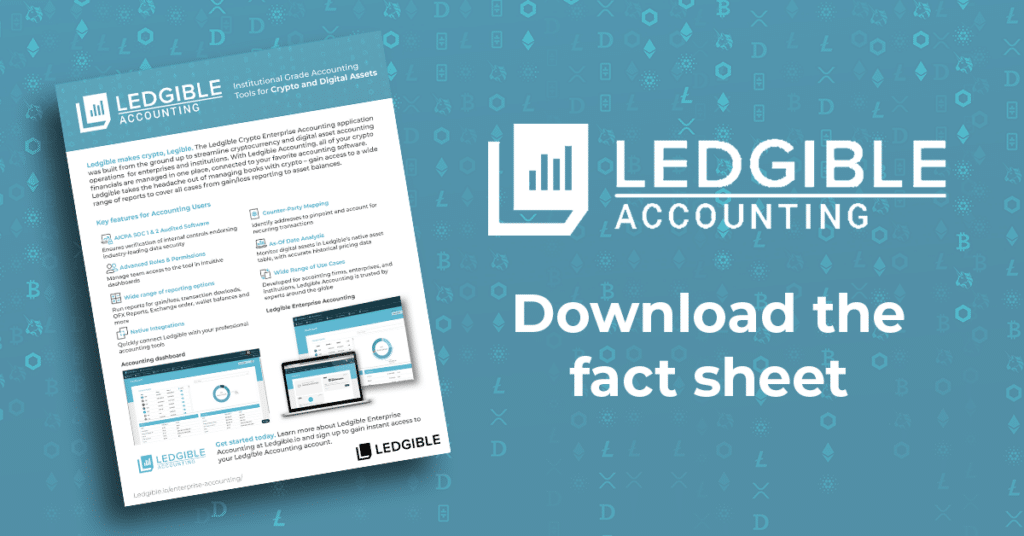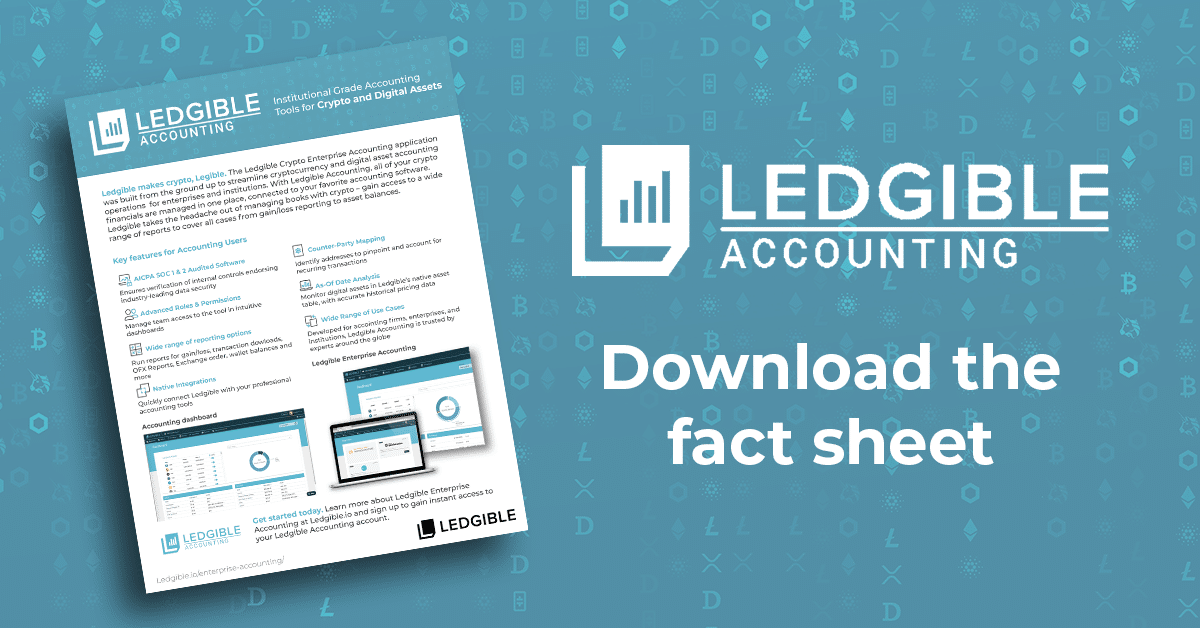 Ledgible Enterprise Accounting takes the headache out of managing books with crypto. Ledgible offers a wide range of reports to cover all cases from gain/loss reporting to asset balances. Reports include:
Capital Gains & Losses:

Calculate aggregate portfolio gains and losses based on on-chain activity, normalized to any supported fiat currency
Transaction Downloads: Export an exhaustive record of on-chain cryptocurrency transactions filtered by wallet, asset, and data
OFX Reports: Generate an OFX file containing transaction data for import to GL systems including QuickBooks and Xero
Exchange Orders: Pull detailed records of asset movement, valuation, and positions on any supported exchange
Wallet Balances: Get day-by-day insight into historical changes to wallet balances and asset valuation
Does all this sound too good to be true? Perhaps you are curious about what other functionalities Ledgible offers? If you're looking for a general overview of how Ledgible can help make crypto, legible for you, then download our Crypto Enterprise and Institutional Accounting one-page fact sheet by simply clicking below.
When you are ready to move forward with testing out and using Ledgible for your tax or accounting practice, our unique billing structure allows professionals to get completely onboarded and integrated into the system. No license fees, no user caps, only pay when you need a report for a client or business. Simple as that. You can get started with Ledgible Crypto Enterprise Accounting here.