PRNewswire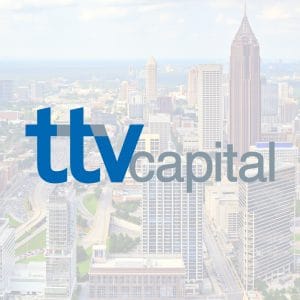 ATLANTA, Feb. 13, 2018 /PRNewswire/ -- Today, Verady announced an investment from TTV Capital, an Atlanta-based early-stage venture capital firm focused exclusively on investing in fintech companies. Verady brings accounting standards and audit services to the cryptocurrency market through VeraNet.
Verady recently launched VeraNet, a network that makes audit and accounting of cryptocurrencies possible. Verady was founded in 2016 by Kell Canty and Nathan Eppinger. The investment in Verady adds to the robust TTV fintech portfolio.
"We are focused on building the best services and capabilities available to meet audit and accounting needs for crypto-assets. This strategic investment from TTV validates our direction and helps support our product development goals for VeraNet," said Kell Canty, CEO of Verady.
"We are very excited about our investment in Verady because they solve a real problem for the cryptocurrency marketplace. No financial ecosystem can last long-term without strong underlying systems that track, reconcile, verify, and report assets. We believe most, if not all, participants in the cryptocurrency marketplace will eventually need the accounting and reporting services that Verady is pioneering," said Gardiner Garrard, Partner, TTV Capital.
VeraNet is a transaction harvesting network that brings traditional financial accounting to cryptocurrency. The rapid growth and adoption of cryptocurrencies is creating enormous demand for modern accounting and audit services. "The core idea for VeraNet was a bit ahead of its time about four years ago. Now, with increased awareness and adoption, it's exciting to further develop a product that solves real business challenges," said Nathan Eppinger, CTO of Verady.
ABOUT VERADY
Verady provides cryptocurrency accounting and audit technology services through VeraNet, where financial institutions, corporations, and individuals can audit, account, and report on blockchain assets. Verady believes traditional accounting systems, firms, and standards are currently lacking functionality around cryptocurrencies. VeraNet will be the bridge between cryptocurrencies and traditional financial accounting which is needed to further their acceptance and growth. For more information about Verady please visit fromledgible.com or follow @veradyinfo on Twitter.
ABOUT TTV CAPITAL
TTV invests in fintech businesses that serve widely varying needs of the financial services sector and the consumers of financial products. Our team of experienced technology and financial professionals has more than 100 years of venture capital and highly relevant industry operating experience acquired across three decades and multiple economic cycles. We create value for entrepreneurs and investors by using our knowledge, experience, and relationships to help businesses grow and succeed. For more information about TTV, please visit ttvcapital.com or follow @ttvcapital on Twitter.