Bitcoin Magazine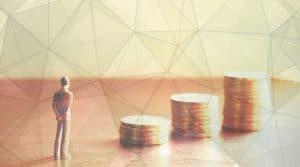 Despite the growing use of cryptocurrency, there still isn't clarity around how it is treated for regulatory purposes. Recently enacted laws in the United States have muddled understanding even more.
Atlanta-based Verady has developed technology that empowers financial institutions, corporations and businesses to audit, account, and report on blockchain assets.
"Currently, there aren't standard accounting practices, platforms, or tools for cryptocurrencies. We created Verady to help businesses solve the financial accountability challenges associated with cryptocurrency. We see ourselves as the bridge between traditional financial accounting and blockchain-based assets." said Kell Canty, Co-founder and CEO of Verady.
Headquartered at Georgia Tech's Advanced Technology Development Center (ATDC), Verady was founded in 2016 by Kell Canty and Nathan Eppinger. The startup is developing technology to perform blockchain asset assurance work. Recently, Verady launched VeraNet, a transaction harvesting network that makes full financial audits of cryptocurrency across multiple blockchains possible.
"Expanding VeraNet is critical to integrating diverse blockchains with traditional financial practices," said Eppinger, co-founder and CTO of Verady. "With continued growth and adoption of cryptocurrency, there is more demand than ever for tools to solve real world business challenges like daily accounting and reporting on crypto."

This is a global challenge. In the United States alone, the IRS treats cryptocurrency as property, while the Department of Treasury views it as a currency and the CFTC considers it a commodity. With no consensus on how exactly to classify cryptocurrencies, there are no clear standards, in the United States or around the world. Verady continues to develop technology that provides a framework for cryptocurrency tracking and reporting, a crucial component to compliance.
Venturing Into New Territory
The concept for VeraNet sprouted about four years ago when co-founders Canty and Eppinger worked together at Coinpliance, a Bitcoin startup focused on Know Your Customer (KYC) and Anti-Money Laundering (AML) technology for one of the world's largest cryptocurrency payments providers. They sunsetted that company, and brought new business use to the technology with Verady. Canty and Eppinger have worked with a nationally recognized CPA-led business advisory firm, to support financial audits of their crypto clients.
Flash forward to 2016 when Verady was founded. The duo realized there was a larger opportunity within the $150 billion audit and assurance market. Technology for auditors and accountants to track, report and account for crypto-assets, particularly across multiple blockchains didn't exist. They set to work developing a solution, VeraNet. They pulled together a core team focused on product development, and grew the company the following year to seven employees.
Currently, Verady has multiple clients in a pilot using VeraNet to provide accounting services for their end clients as well as having performed several fiscal years of audits.
Onward and Forward
Co-founders Canty and Eppinger are charged about the roadmap ahead for Verady. The past several months have been positive announcing strategic partnerships and investments, including an investment from blockchain pioneer, Bo Shen, founder of Fenbushi Capital and Blockasset Fund.
Beyond financial accountability around crypto-assets, Verady's long term mission includes expanding the adoption of VeraNet and increasing the scope of its solutions.
"We seek to be a globally recognized leader for blockchain asset assurance. It's exciting to see the momentum we're building in the journey to get there." added Canty.
More information about Verady can be found at fromledgible.com or by following @veradyinfo on Twitter.